Create a GQ or Vogue Cover
How to Make a Fake GQ or Vogue Magazine Cover in 3 Steps:

Step 1
- Choose a magazine cover template - for Vogue, choose the Vogue template, for GQ choose the Blank template and create the title yourself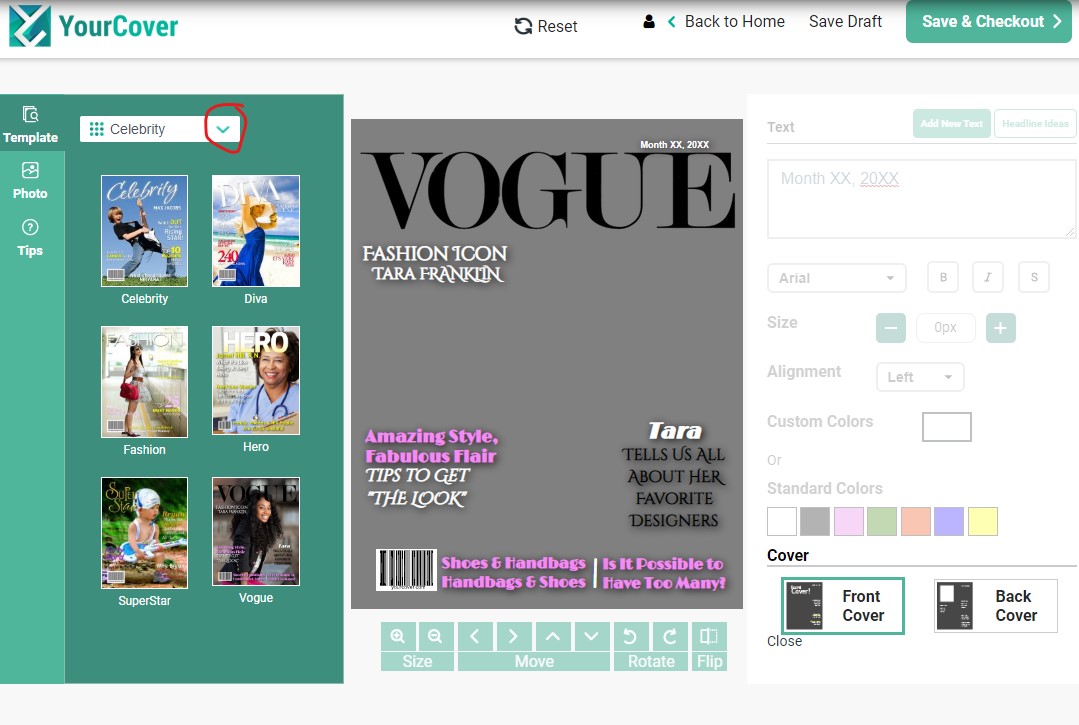 Step 2
- Upload your photo to the magazine cover editor - on the front cover there is one main image and the option to add a second inset photo. If your photo is horizontal or the person's face is under the title, choose a background color to appear anywhere the photo does not.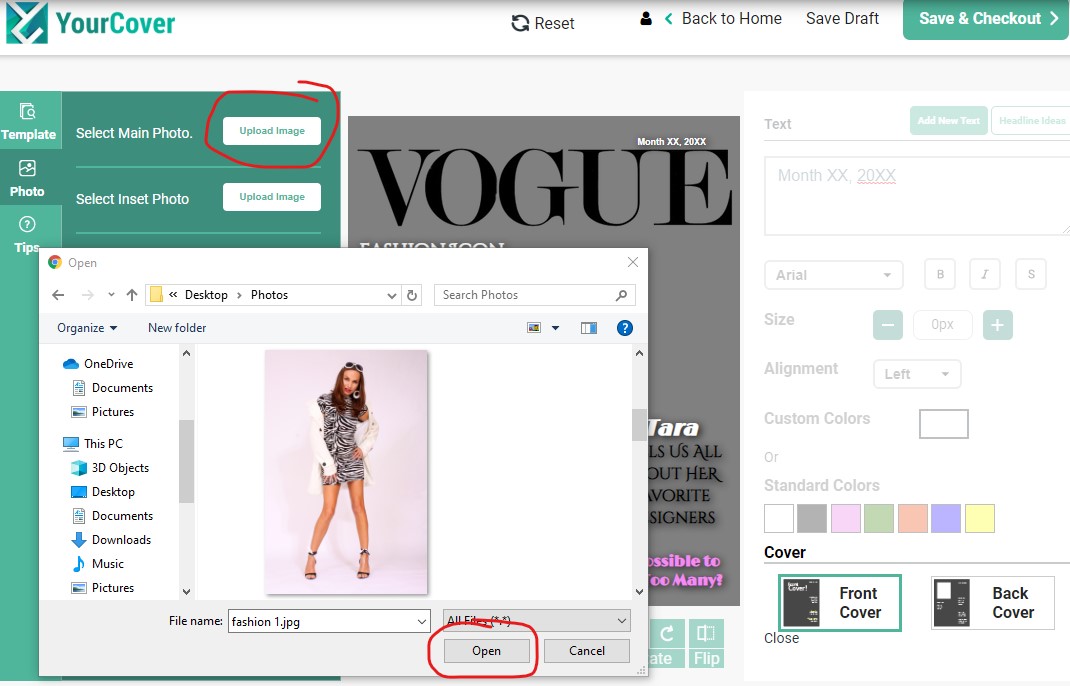 Step 3
- Personalize the headlines - Change the text, font style, size, color and position of all the headline text on the cover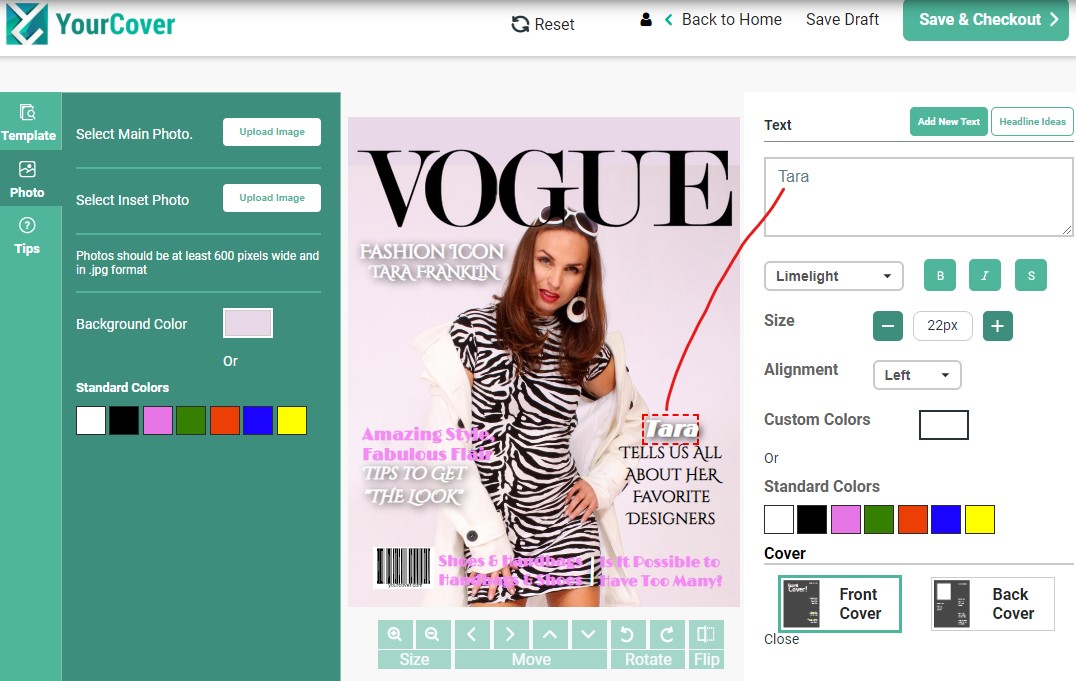 Making a personalized fake GQ or Vogue magazine cover is fast, easy and fun using the online magazine cover generator at YourCover. To start, go to the YourCover Editor and choose the Vogue magazine cover template, the blank template or perhaps the Celebrity or Superstar template from the drop down menu of 80+ choices.
After choosing the magazine cover template, upload your main photo. Use the tools at the bottom of the editor to enlarge your photo to use as much space as possible on the cover. If your photo is horizontal or the person's face is very close to the top, you may want to drag it lower on the template and then use a background color to fill in wherever the photo does not. A second optional inset image can also be added to the front cover as well.
In the last step you will click on one of the red text boxes on the template. The text will appear in the right side bar where you can edit it. Revise just the name, everything it says, or delete it completely. Font style, color, size and alignment can all be changed in the right side bar. Drag the text box to a different position on the cover so that it doesn't cover up the face of the person in the photo.
An optional back cover is also available if you have a lot to say and more photos to upload. Creating the back cover does not require that it be purchased, just choose only the front cover download or print instead of the front/back when ordering if you only want the front cover.
You can receive your fake GQ or Vogue magazine cover in multiple ways. Order the photo file download which provides you with a high resolution photo file sized at 8" x 10" (2400x3000 pixels). This is the same file YourCover uses to print your magazine cover for you. The photo file will be on the order confirmation (thank you) page for instant downloading and saving. It is also immediately emailed to you. Save the file to your computer and print or share it in any way you wish.
The other option is to allow YourCover to print your magazine cover for you. You can order 8x10 photo prints and there are frames available as well. We also offer posters, canvas prints, mugs, mouse pads and t-shirts.
Click here to Make a Magazine Cover now!