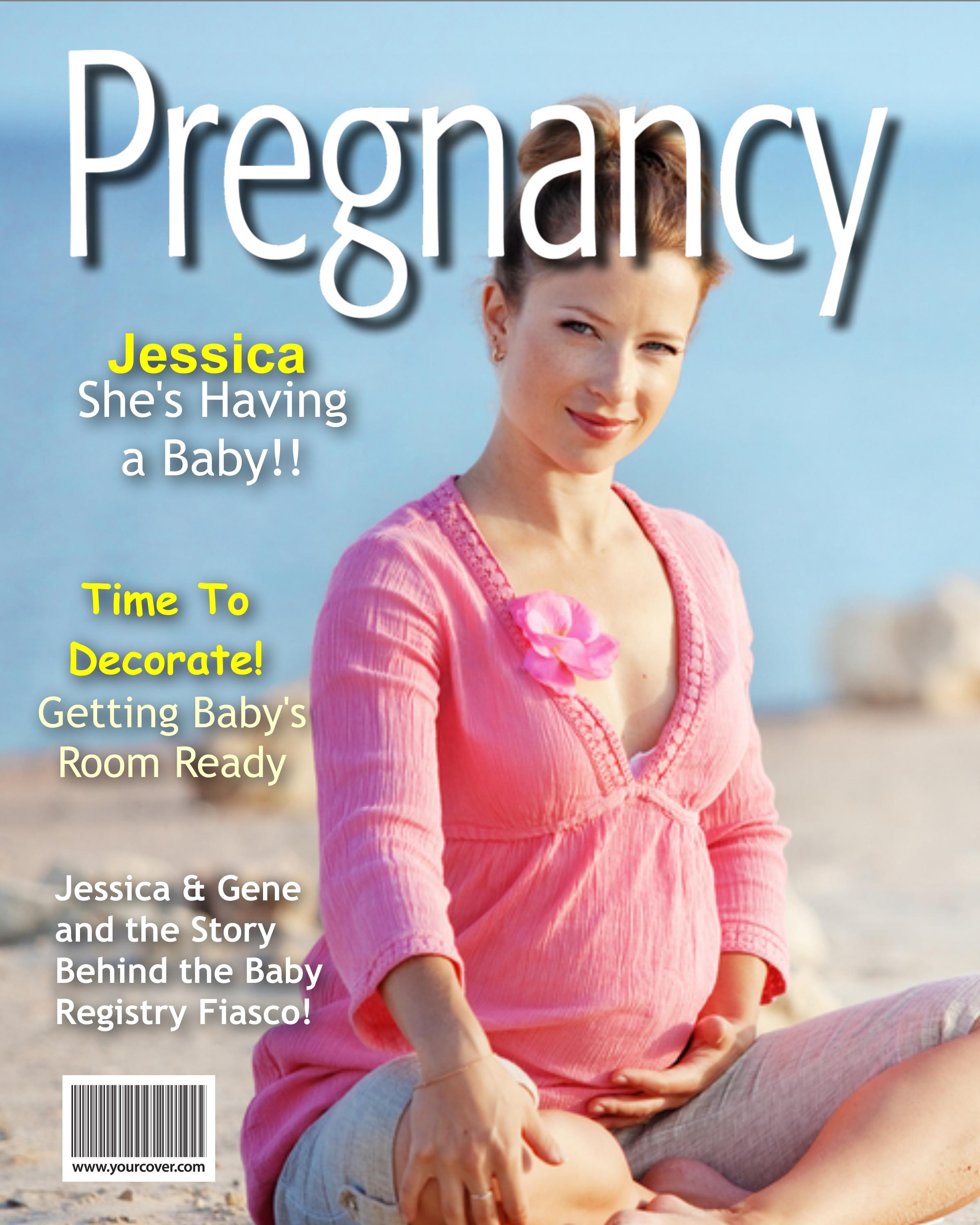 Overview
Description
Reviews
Use the personalized Pregnancy magazine cover as a unique baby shower gift or pregnancy announcement. Customize with your photo and with headlines all about the pregnancy and the wonderful joy of expecting a new baby!
Description:
Finding a unique baby shower gift can be challenging; you want something that is different, unique and as special as the newly expectant mom. A YourCover fake personalized magazine cover allows you to create a gift for the soon-to-be mom and it puts her front and center as the star - right where she belongs!
At YourCover create a unique personalized baby shower gift that celebrates the pregnancy and the excitement surrounding having a baby. A fake magazine cover is the perfect gift and keepsake to celebrate a pregnancy or to use as a pregnancy announcement! Use the magazine cover generator to upload a photo of the pregnant mom-to-be to the fake magazine cover template; then personalize each headline to include her likes, dislikes and true life story. Don't forget to include a few headlines about special wishes for the future or details about the baby shower. Your final creation will be a baby shower gift or announcement that will be kept and treasured for years to come.
The magazine cover generator also provides default headlines for you to customize as well as a library of suggestions so that your fake magazine cover is as unique as the woman starring on the front cover.. The unique back cover feature is available just in case you have more photos and info than can fit on the front. When you are done you will have created a personalized baby shower gift or pregancy announcement that will be the hit of the day.
In a hurry and need a last minute gift? Just upload your photo, personalize the headlines and you are done. Simply purchase the downloadable photo file for an instant gift that you can print at home. Or let us print your personalized magazine cover for you; we also offer frames, posters, mugs and other accessories as well as a gift service and rush shipping. The best personalized baby shower gift idea or unique pregancy announcement is a fake magazine cover from YourCover – a gift as special as the woman starring on the front!